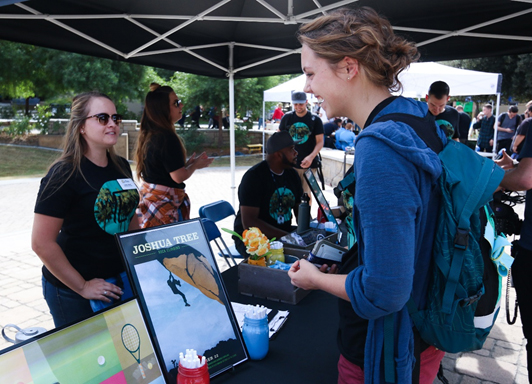 In this issue…
Current News
CBU enrollment tops 9,000, continuing growth trend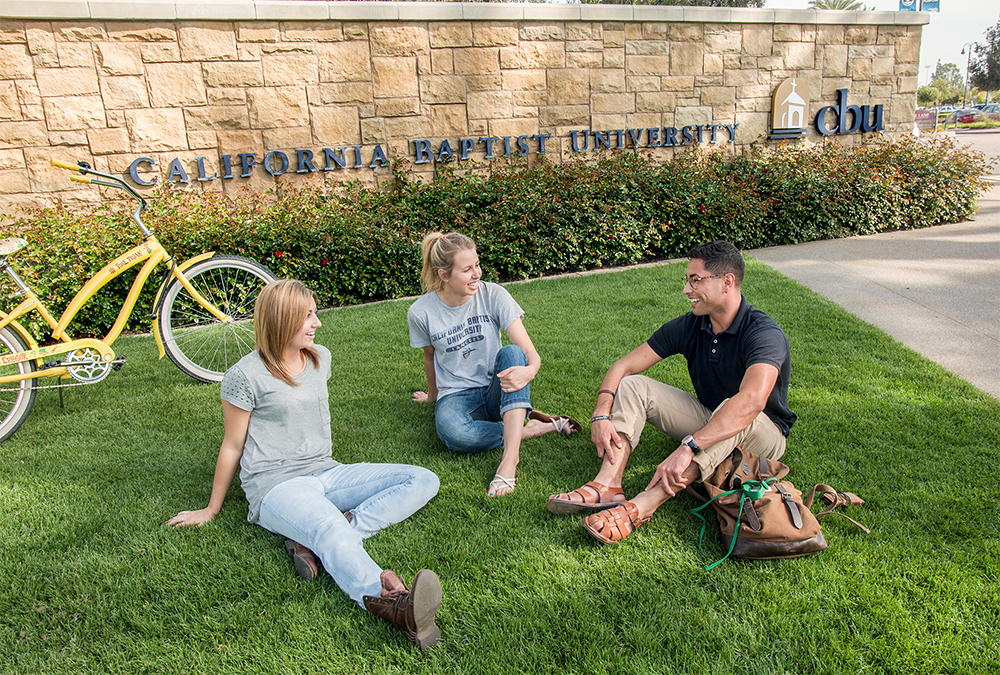 Fall 2016 enrollment at California Baptist University set another record with 9,157 students—a 7.2 percent increase above the fall enrollment figure the previous year, President Ronald L. Ellis announced Sept. 30.
The year to year increase numbered 616 more students than the previous record of 8,541 established in 2015, Ellis said.
"The Lord continues to bless CBU in a mighty way," Ellis told members of the California Baptist University Board of Trustees at their regular fall meeting.
"In the last 24 months we have had an enrollment increase of 1,200," he said, noting that the two-year growth total was greater than the annual enrollment in any of CBU's first 44 years of operation.
Ellis said CBU's continuing enrollment growth is taking place "across the board" in all markets—undergraduate, graduate and online.
This fall marks the first time graduate enrollment at CBU has exceeded 2,000 students. Ellis said a net increase of 310 students pushed the graduate total to 2,221 for fall 2016, compared to 1,911 the year before.
"We are very excited for each student represented by these numbers and we praise the Lord," Ellis said.
"Absorbing that (increase) takes a tremendous effort on the part of our faculty and staff, but we are committed to the Great Commission and we truly welcome the growth," he added.
Founded in 1950, CBU is a private comprehensive institution located in Riverside, Calif. and affiliated with the California Southern Baptist Convention. CBU is a member of the Council for Christian Colleges and Universities, the Association of Independent California Colleges and Universities, and the International Association of Baptist Colleges and Universities.
Professor serves to make Christ known in action-sports scene
During the workweek, Dr. Monica O'Rourke is busy teaching and helping her CBU Online students. But along with her regular job, she is also a passionate weekend warrior for Christ.
O'Rourke, visiting professor of kinesiology for Online and Professional Studies at California Baptist University, is frequently found helping at motocross tracks or watercross competitions. O'Rourke has been involved with husband Brian's ministry—Team Faith—since the couple married more than 11 years ago. The organization is a nonprofit outreach ministry geared toward professional action-sports athletes.
O'Rourke has her own dirt bike and Jet Ski. She has even been known to race against her husband to help him train.
"The Lord tells us to go … and I would add go to the motocross, dirt bike, action sport people who are tattooed from head to toe," O'Rourke said.
Team Faith sends teams to nationally televised sporting events all across the nation and to countries such as Egypt and Canada. The group includes a chaplain, who leads devotions and provides other services as needed, and the athletes who compete in the events. Team Faith also provides free meals or fruit smoothies and Bibles to participants of action sporting events. The group's athletes include Kevin Johnson, an X-Games gold medalist, and Kelly Smith, a national watercraft champion. The group also has a freestyle motocross jump show that opens the door for the team to share the Gospel.
Prior to teaching at CBU, O'Rourke worked as a physical educator, a university PE program director and a corporate health consultant. With Team Faith, she serves as the director of public relations. She also works behind the scenes, from meeting ministry needs and praying for the athletes and families to cleaning bikes, taping athletes' wrists and feet and offering rehab exercises.
O'Rourke travels with the teams one or two weekends a month during the winter and more during the summer.
"It's an honor to serve, and they need Jesus just as much as anybody else does," O'Rourke said.
Years ago, she wrote "be available" on a sticky note that she still holds onto.
"I ask God to keep my eyes and my heart and my ears open," O'Rourke said. "We are all called by the Great Commission to go serve. Why would we not be going through action sports, performing there as well as sharing the Gospel?"
Professor receives federal grant to study youth drug prevention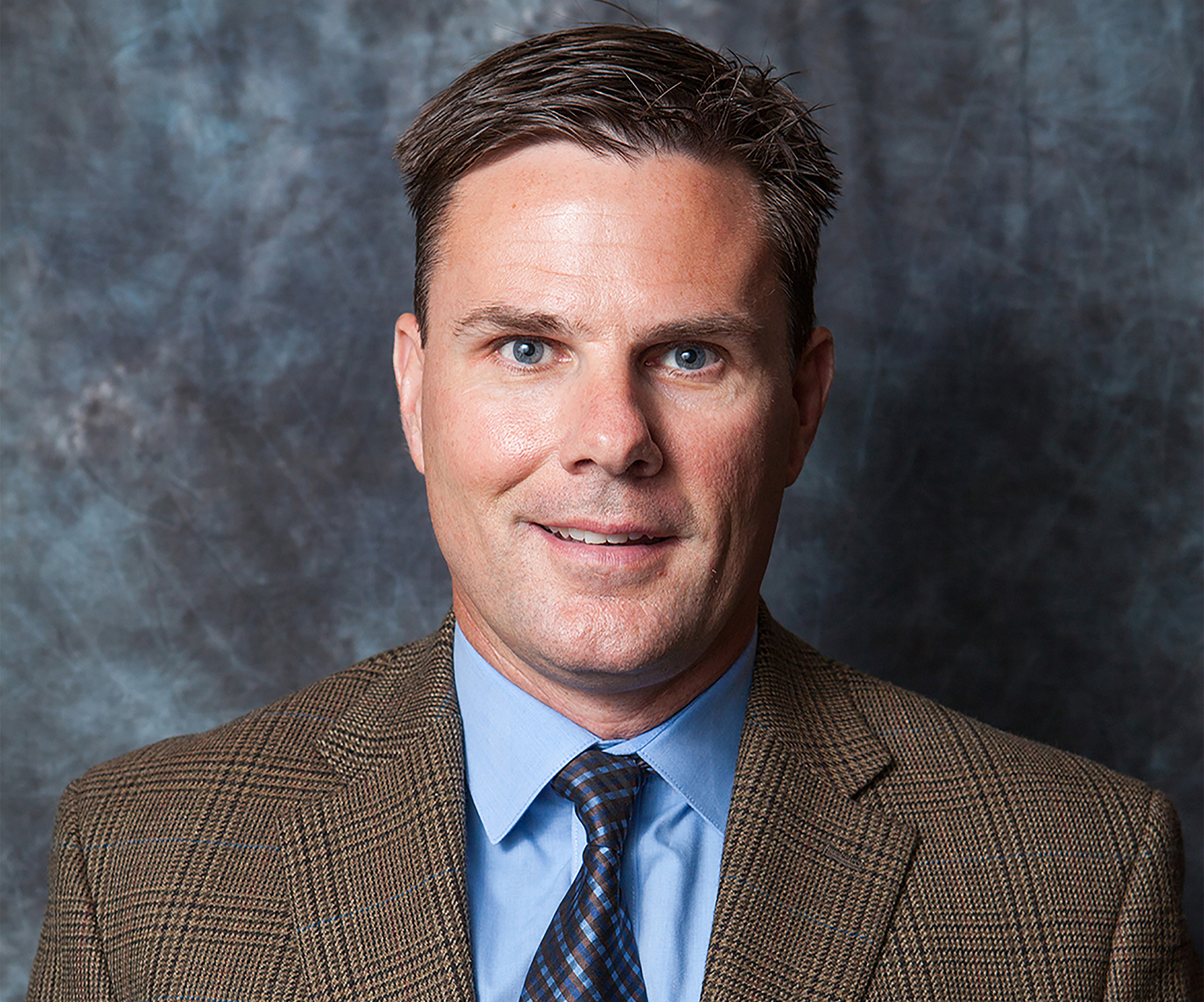 A federal grant awarded to Dr. Robert G. LaChausse, department chair and associate professor of public health sciences at California Baptist University, will fund a five-year study of drug prevention among youth in Riverside County.
LaChausse, a recognized expert in preventing high-risk health behaviors among youth, plans to use the $500,000 award from the Substance Abuse and Mental Health Services Administration and the U.S. Department of Health and Human Services to work with the city of Jurupa Valley and local nonprofit community-based agencies. The research project is designed to develop and study innovative approaches to drug prevention among youth.
"Alcohol, tobacco or other drug use during adolescence is associated with a wide range of health, social and academic problems," LaChausse said. "The opportunity to work with the city of Jurupa Valley and its Healthy Jurupa Valley Coalition represents a tremendous opportunity to reduce substance use among youth by identifying and addressing the factors that minimize the risk of substance abuse."
LaChausse 28 percent of teens in grades 9-12 in Riverside County report consuming alcohol at least once within 30 days and 37 percent report using marijuana or other drugs in the same time period. Additionally, 54 percent of high school students in Riverside County said it would be very easy to obtain alcohol or drugs in their community.
LaChausse said he is interested in studying approaches to drug prevention including policy and social norm changes and examining the effectiveness of such approaches.
"The work we do in my research lab has real-world applications," LaChausse said. "Most alcohol and drug prevention programs for teens are not effective. Understanding which types of alcohol and drug prevention approaches are effective and how to assist local organizations in implementing and evaluating their programs is crucial to making an impact."
LaChausse also noted that the grant will allow him to hire CBU health science students, giving them an opportunity to gain experience in the realm of public health.
"CBU is well-known for its International Service Projects and the Global Health Engagement Initiative, where faculty and students go out into the world and use their skills to serve as the hands and feet of Christ abroad," LaChausse said. "There are needs in the communities that surround CBU and throughout Riverside County. With the expertise of faculty at CBU and the passion of students to serve, we can help those in our own backyard."
LaChausse said that the results of his study will be presented at national conferences and published in academic journals.
"I want to continue a program of research at CBU so that we are not only invited to sit at the table, but we are setting the table for other researchers and students to continue this work and make a difference in the Inland Empire and the nation."
CBU Online set to offer its second doctoral program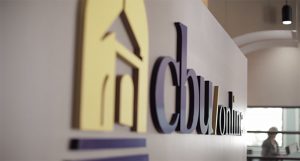 California Baptist University's Online and Professional Studies (OPS) division will offer its second doctorate this January—a Doctor of Business Administration (DBA).
Dr. David Poole, vice president for OPS, said the program is ideal for individuals who are experienced leaders who want to teach, for those who want to pursue a doctorate while teaching or for individuals seeking to grow in their leadership role.  The three-year program will cover areas such as organization and management, finance, strategic marketing, economic theory and ethics.
"This [will give students] additional tools to take back to their businesses so they can enhance the success and productivity of the organization," Poole said.
By offering the DBA program, OPS can help to realize CBU's global mission, Poole said.
"That's one of the great things about OPS," Poole said. "As a university committed to the Great Commission, we can go to the ends of the earth. When we see people [enroll] from out of state and out of the country, I think that's meeting that mission."
OPS also offers a Doctor in Public Administration, which is aimed for individuals working in public service.
"The 1940's Radio Hour" opens CBU's 2016-17 theatre season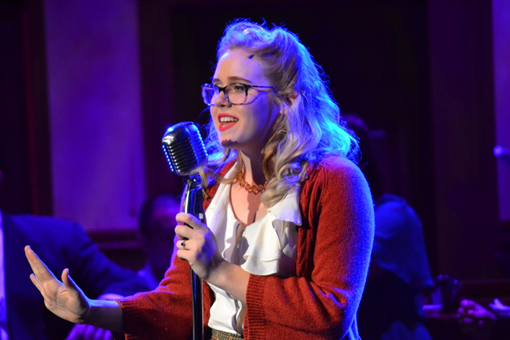 California Baptist University's theatre arts program is bringing comedy and music to the Wallace Theatre with its opening production for the 2016-2017 season "The 1940's Radio Hour."
With music by Walton Jones, the story takes place in December 1942 at a New York City radio station. The producer deals with the performers and other personnel as they put on a radio show, which includes music from the 1940s, such as "Strike up the Band," "Boogie Woogie Bugle Boy" and "I'll Be Seeing You."
The cast members have grown in their abilities as they have learned to sing, hold harmonies and dance at the same time, said Lisa Lyons, adjunct professor of theatre and the play's director.
"I hope the audience gets pure enjoyment out of the show," Lyons said.
Assisting with the show is the jazz band from the School of Music. Seventeen musicians will be on the stage for each show, re-creating that special "big band" sound, said Dr. Guy Holliday, associate dean and director of bands.
"These shows are different from our regular concerts in that we are interacting with vocalists/dancers/actors throughout the show, so the timing, tempos and balance have to be precise," Holliday said. "We can't let down our energy for any part of those shows. This is what professional musicians who play musical theater shows have to do, so this is truly a real world experience for our musicians."
Mason Lee, a theatre senior, plays Pops Bailey, a cranky old man who works at the station.
"It's a show that's heavily designed to just be a high energy hour and a half for an audience to come in and relax," Lee said. "We put a lot of hard work into learning the songs, and I think the audience is going to enjoy that."
"The 1940's Radio Hour"
When: Oct. 21-22 at 7:30 p.m.; Oct 22, at 2 p.m.
Where: Wallace Theatre, California Baptist University, 8432 Magnolia Ave., Riverside, CA, 92504
Tickets: General admission $15, CBU Faculty and Staff $12, CBU students $10
Tickets or questions? Call the theatre box office at 951- 343-4319 or email: mhyde@calbaptist.edu
Club Fair offers CBU students ways to connect with campus life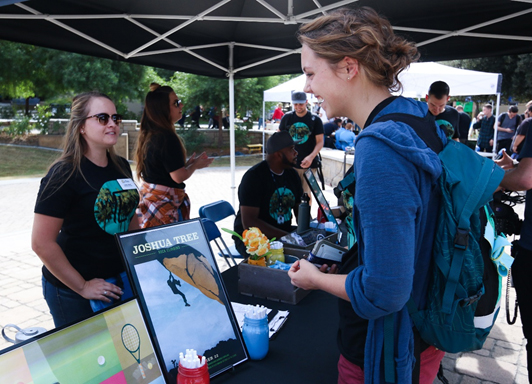 A Club Fair on Oct. 7 at California Baptist University offered students an opportunity to learn about the clubs on campus, sign up and ultimately get connected with other like-minded students. CBU offers nearly 60 clubs ranging from Art to Pre-Medical to STEM (science, technology, engineering and mathematics) Girls to Ultimate Frisbee.
"Clubs are another way for students to feel more connected," said Taylor Allen, program coordinator of clubs and events with Community Life. "Whatever a student is interested in, hopefully they'll be able to find that within the clubs."
When deciding whether to approve a club, the staff looks at what it has to offer, Allen said.
"Our biggest concern is that every student has an opportunity to join," Allen said. "We also want clubs to be an encouraging and inviting environment for students."
Margaret Jones, an undeclared sophomore, is president of the Slam Poetry club. She said the club is open to all types of poets and will provide an opportunity for students to have their work critiqued and practice performing.
"I want students to become involved in expressing themselves and become comfortable with that," Jones said.
Itzel Tiscareno, a political science junior and transfer student, said she attended the Club Fair looking for clubs with ties to her major or hobbies, including being outdoors. She signed up for the Environmental Science club and looks forward to meeting new students.
"It will help me get better connected with the CBU family and grow spiritually and academically," Tiscareno said. "I feel like if you're involved, you learn so much more, you're connected more."
CBU students, faculty offer a helping hand at community clinic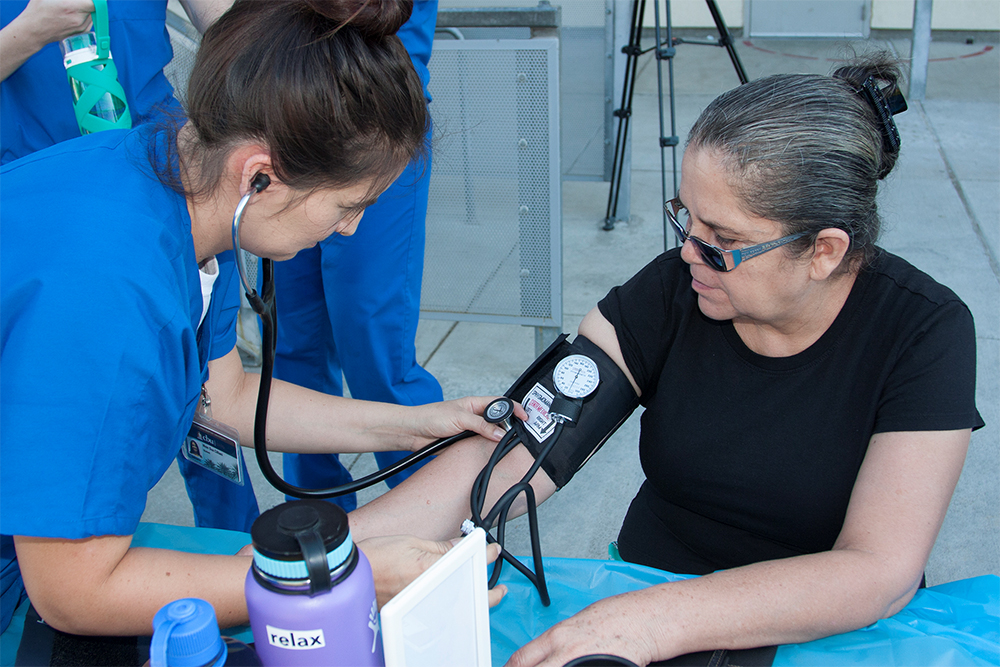 California Baptist University students and faculty offered their clinical and educational assistance at a free community health clinic hosted at Arlanza Elementary School on Sept. 30.
Jennifer Zamora, assistant professor of physician assistance studies at CBU, helped coordinate the event. She said the fair provided health screenings such as blood pressure and blood sugar exams led by CBU physician assistant students. Additionally, CBU communication disorder students offered hearing screenings and exercise science students offered physical activities to attendees.
More than 40 CBU students and seven faculty members volunteered for the event.
"We want to serve the community and be the hands and feet of Jesus," Zamora said.
Zamora said that the principal at Arlanza Elementary School told her that nothing like this has ever been done in their community.
"The event allowed students to practice having contact with patients, which is important; but on a larger level it's teaching our students the importance of serving the underserved populations in our community," Zamora said. "I hope our students develop a passion to serve the underserved through events such as this one."
CBU Counseling Center hosts a week to "choose healing"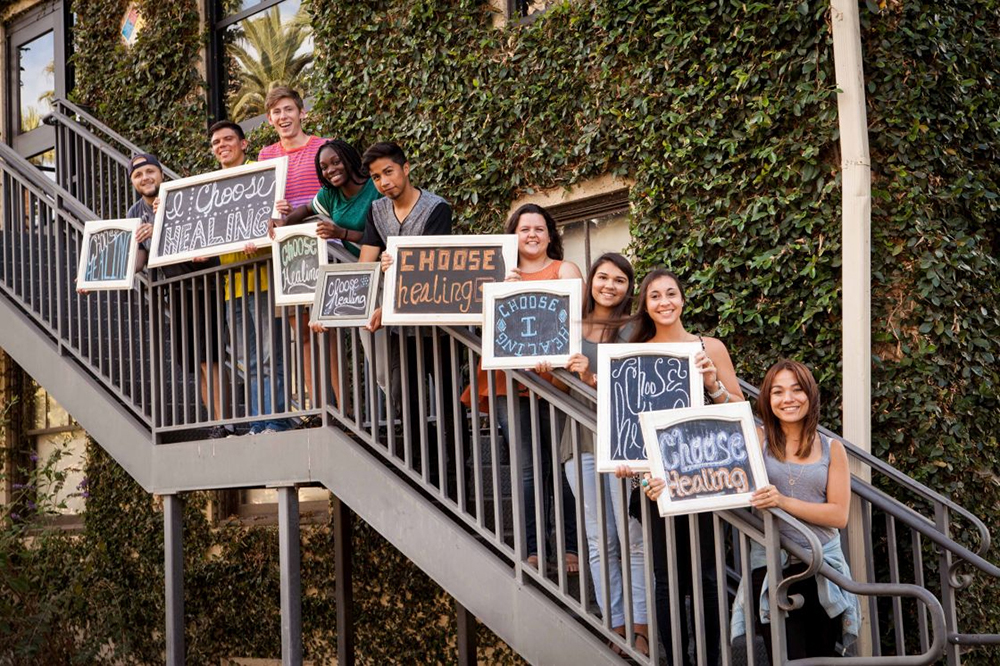 The Counseling Center at California Baptist University hosted "Choose Healing" week in conjunction with Mental Health Awareness Week (Oct. 3 – 7). The center provided education to students throughout the week at various table locations on campus.
"We want to decrease the stigma about mental health [issues]. We just have a heart for our student body to realize that everybody needs help at one time or another," said Jeff Biddle, director of the Counseling Center. "A lot of time there is a stigma out there that you have to have a severe mental health disorder, but we're all broken."
With the theme "Choose Healing," each day focused on an issue pertinent to college campuses, such as anxiety, depression, eating disorders, suicide and psychosis.
"The onset of significant mental, emotional crisis often happens between the ages of 18-23 nationwide," Biddle said. "Our students are in the very window of potentially experiencing significant emotional crisis."
Often students are surprised when faced with a mental health issue such as significant depression or anxiety and they do not know where to get help, he said.
"We want the Counseling Center to be seen as any other department on campus," Biddle said. "We want people to understand that we're here for them. We're available."
Meet the Firms event offers a look at prospective careers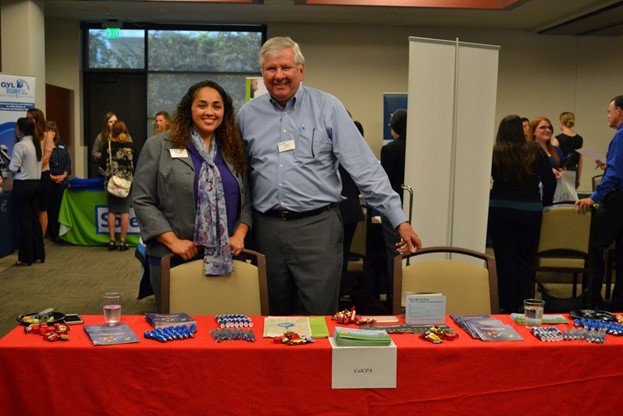 More than 25 employers were on hand to speak to students about job or internship opportunities at the Meet the Firms event hosted by the Career Center at California Baptist University on Sept. 29.
The majority of the organizations in attendance came from the accounting and finance industries.
Anna Crosby, an applied statistical analysis senior, said the event showed her that companies are looking for people who have life experiences.
"They're looking for something that is just beyond your degree," Crosby said. "They want someone who has experience in doing other things than in just their field."
Catherine Llores, an accounting junior, said she gained some perspective on future employment opportunities.
"After talking with a lot of different companies and getting to know how they work, I now see that personality plays a big part of the hiring process," Llores said. "They want to know you're a hard worker and that you are teachable."
Mike Bishop, senior director for the Career Center, said that in the course of the year, his office will bring approximately 500 organizations on campus for students to interact with.
"Even if the students do not get a job or internship offer, each career fair offers students the opportunity to polish their interview skills for future job opportunities," Bishop said.
Additional Career Center fairs include: Seminary Fair (Oct. 11, 2016); Government, Non-Profit and Internship Fair (Nov. 9, 2016); Summer Ministry and Job Fair (Feb. 9, 2017); Business, Engineering and Communications Fair (Feb. 22, 2017); Teacher Career Fair (March 3, 2017); and the Nursing Career Fair (April 7, 2017).
Ceremony signifies commitment to a career in healthcare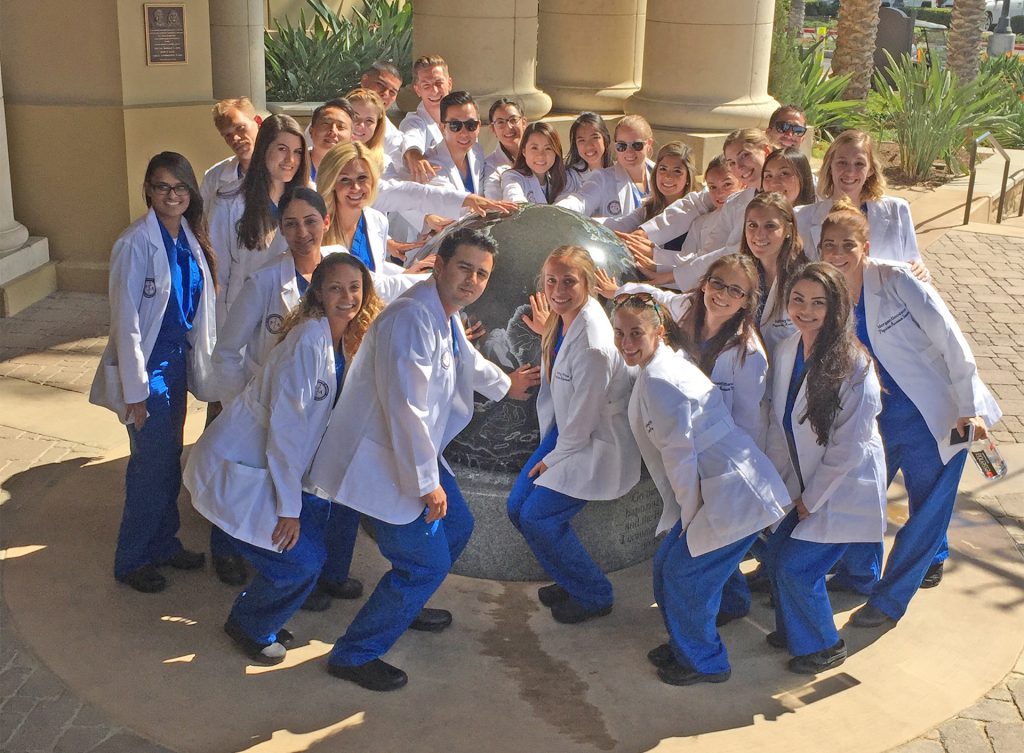 The inaugural class for the Master of Science in physician assistant (PA) studies at California Baptist University participated in white coat ceremony on Sept. 29. Thirty students took place in the event as family, friends and CBU faculty and staff were on hand to offer their support.
Dr. David Pearson, dean of the College of Health Science, said the ceremony is a student's public acknowledgement that they will commit to a career in healthcare services.
"It is their professional baptism in the sense that a baptized believer is ready for continued growth and service to the Lord and similarly a white coat recipient is ready for continued growth and service to humanity," Pearson said.
For the students, both the ceremony and being part of the first class have significant meaning.
"It means so much to me," said Amy Plaia, a PA student. "It's an honor and I know that it was divinely orchestrated for all of us who are in the first class."
The two-year program features both a didactic and clinical year and is housed on the new Health Science Campus at CBU.
"This is a significant time for the College of Health Science because we regard the PA program as an essential element of our quest to transform lives through the health professions," Pearson said.  "This group of students will have an amazing impact on the health and wellness of the Inland Empire for decades."
CBU President delivers 2016 State of the University address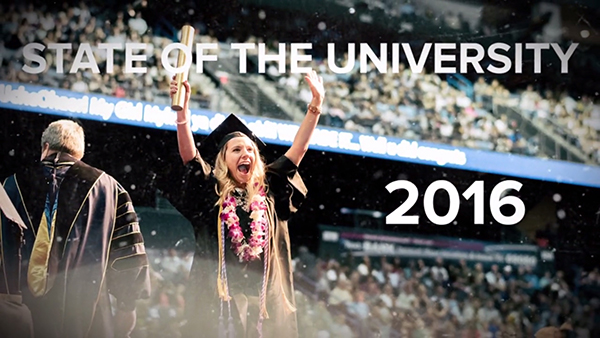 California Baptist University President Dr. Ronald L. Ellis shared his 2016 State of the University video address at chapel services the week of September 26. The address reported on key accomplishments at CBU over the past year and also highlighted significant upcoming events.
The Constitution is "a noble document," law professor says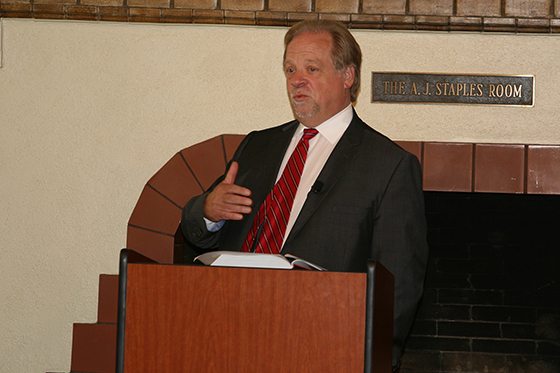 "I think the U.S. Constitution is one of the greatest works of human thought in world history," Myron Steeves, a law professor, told an audience at a Constitution Day event held at California Baptist University on Sept. 28.
Steeves is a graduate of Georgetown University Law Center, teaches at Trinity Law School and has practiced law in the nonprofit area, particularly advising churches. Constitution Day marks the signing of the U.S. Constitution on Sept. 17, 1787.
Steeves lectured on the history of the Constitution, its limits and the challenges it has faced since it was signed 229 years ago.
It has elements not seen by any other government prior to its creation, Steeves said. Those elements include centering on the individual, limiting government and privileging localism.
However, the document was not perfect, Steeves said. Some were minor flaws, some significant, such as when the creators decided to make slaves count as 3/5th a person when determining a state's population to for legislation representation. That section was later changed by the 14th Amendment, adopted in 1868.
The challenges of this historic document include the evolution of a nation's priorities, the definition of words and development of technology not foreseen, Steeves said.
Despite its flaws, it is still a great document, he said.
"It is a great, magnificent and a noble document that has served well the purpose of giving us a great deal of freedom and liberty," Steeves said. "While the document isn't perfect, it's done a magnificent job of giving us more liberty over a longer period of time than other country in history has experienced."
CBU cheer team honored by Riverside City Council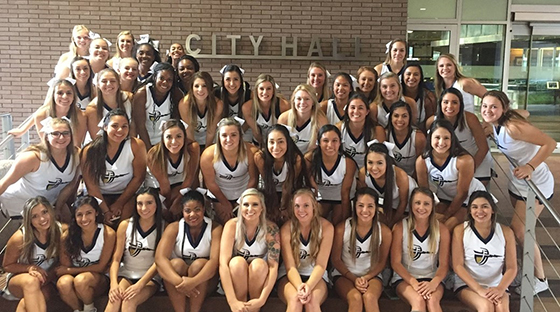 Lancer Cheerleading was honored for the team's fourth straight National Cheerleaders Association All-Girls Division II championship at the Riverside City Council meeting on Sept. 27.
Coach Tami Fleming also spoke to the councilmembers about her current team and some new additions, both new recruits and a new assistant coach in Brandon Seagondollar. The councilmembers expressed affirmation for the Lancers' commitment to academics as well. The team had a combined GPA of 3.29 last year.
Read the full article here.
Family Updates
Cameron Council, customer support analyst II for Information and Technology Services, has been chosen Employee of the Month for October. The nomination form included the following statements: "Cameron is a dedicated individual with tremendous attitude and work ethic. His gentle demeanor and attentiveness are a calming influence on customers as he works with them to resolve problems. Cameron has proven to be an important part to the ITS department."
Dr. Daniel Prather, professor of aviation science, was elected and installed as president of the University Aviation Association (UAA) on Oct. 1 at its annual board meeting held in Omaha, Nebraska.  The UAA represents more than 100 collegiate aviation programs nationwide, as well as a number of aviation high schools and aviation companies. Prather will serve a one-year term as president and will serve as master of ceremonies during the 2017 UAA Fall Education conference, which will be hosted by CBU in Riverside on Sept. 13-16, 2017.
Dr. Robert Crosby, assistant professor of psychology for Online and Professional Studies, co-authored an article that was published in the Christian Education Journal, Volume 13. The title of the article was The measurement and evaluation of children's ministry praxis.
Nathan Iverson, assistant professor of psychology, had an article published in the October issue of the National Institute of Career and Educational Counseling Journal. The title of the article was Career development practices: a global comparison.
Dr. Geneva Oaks, dean of the College of Nursing, and Dr. Susan Drummond, associate professor of nursing, presented at the 17th Biennial International Conference of the International Consortium Parse Scholars at Loyola University in Chicago on Sept. 24. Their presentation was titled Witnessing Unfolding with Nursing Graduates Educated in the Humanbecoming Paradigm.
Dr. Mary Ann Pearson, associate professor of public relations for Online and Professional Services, presented at the Colton Joint Unified School District's first Career Fair held in Colton on Oct. 4. She spoke to high school students on Tips for a Successful Interview.
Dr. Joshua Knabb, associate professor of psychology, had a new workbook, Acceptance and Commitment Therapy for Christian Clients: A Faith-Based Workbook, published by Routledge this month.
Dr. Dennis K. Bideshi, professor of biology, and Dr, Hyun-Woo Park, professor of biology, co-authored a paper, De novo phasing with X-ray laser reveals mosquito larvicide BinAB structure, that was published in the journal Nature. Twenty-two other scientists from six national and international institutions collaborated in the study. The data obtained have provided insight into genetically engineering a potent toxin that specifically targets mosquitoes that vector a number of parasitic and viral diseases, including malaria, elephantiasis, river blindness, and dengue and West Nile encephalitis that are endemic primarily in Africa, South East Asia and Central and South America.
Dr. Barry Parker, librarian, had a book, The Darkened Trail, published in September. The book, a mystery/romance, is the second book in an online series, Jacob's worlds.
Dr. William Flores, associate professor of Spanish, had an article recently published in Revista Internacional d'Humanitats, a peer-reviewed journal. The article is titled Deconstrucciones teoréticas, desmitificación y voces indígenas: hacia una ecocrítica latinoamericana [Theoretical Deconstructions, Demythifying, and Indigenous Voices: Toward a Latin American Ecocriticism].
Dr. Robert G. LaChausse, associate professor of public health, had an article published in the American Journal of Public Health. It was titled A Clustered Randomized Controlled Trial of the Positive Prevention PLUS Adolescent Pregnancy Prevention Program.
Dr. Thomas R. Schneider, assistant professor of English for Online and Professional Studies, had an article published in the medieval literature journal Arthuriana, Fall 2016. The article is titled The Chivalric Masculinity of Marie de France's Shape-Changers.
David Byrne, adjunct history professor for Online and Professional Studies, had an article published in the journal Restoration: Studies in English Literary Culture, 1660-1700, Volume 41. The article is titled Ragley Hall and the Decline of Cartesianism.
Dr. Scott B. Key, professor of philosophy, presented a lecture on The Chronicles of Narnia by C. S. Lewis at the Edward-Dean Museum in Cherry Valley on Oct. 8.  The lecture, titled An Introduction to the Chronicles of Narnia, coincided with a special exhibit on children's literature developed by the museum staff. The event was coordinated with the C. S. Lewis Foundation.
Jeff Biddle
, director of the Counseling Center, recently became a California Association of Marriage Family Therapist Certified Supervisor. Certification requires completion of coursework, consultation hours with a mentor, and submission of a log and a case summary addressing specific topics pertinent to supervising marriage family therapist trainees and interns.
Dr. Michael Kolta, assistant professor of computer science, and his wife, Lisa, welcomed their third child on May 13. Elizabeth weighed 7 pounds, 20 ounces and measured 20 inches long. Her older siblings are Emma, 5, and Zachary, 3.
Personnel Updates