In this issue…
Current News
Team wins physician assistants challenge bowl for third time
For the third time in four years, California Baptist University students won the California Academy of Physician Assistants (CAPA) Student Medical Challenge Bowl.
But first they had to compete in the final round twice.
Students in CBU's physician assistant studies graduate program made up one of 10 teams competing in the CAPA bowl. CBU beat Dominican University of California in the first round and University of the Pacific in the second to reach the final round against Loma Linda University on Oct. 10.
CBU and Loma Linda tied, but due to a scoring error, Loma Linda was declared the winner. When the error was noted, the rematch took place Oct. 15.
"Winning the CAPA bowl three times in four years is a truly commendable record for our PA program," said Mary Ann Stahovich, assistant professor of physician assistant studies. "We were already proud of the team for participating in the [virtual] format, and when that is coupled with their gracious sportsmanship along with the win, it is a most impressive feat."
The event took place virtually this year. The teams had to wait for the entire question to be read and then buzz in fast enough to answer it first. Teams scored 100 points for each correct answer and lost 100 for each incorrect one.
Adelaide Truong, Katherine Whang and Kelsey Hults made up the CBU team. The past year of classroom instruction and recently starting their clinical rotations prepared them for the competition, they said.
"I do not believe we did anything special apart from preparing ourselves little by little to become good PAs, which can be said of anybody that we competed against," Whang said.
"I relearned the importance of teamwork," Hults said about participating in the event. "This bowl was basically a group test since we were able to consult with each other before answering. In my clinical rotations, I constantly am witnessing physician assistants work with other professions to help our patients, so this is extremely applicable to real life."
Truong said she felt pressure and excitement about getting a chance to redo the final round.
"I was a little shocked to win, but I am definitely proud of my teammates for their hard work and to be a part of the CBU program," Truong said.
Whang said it was a great feeling to carry on the tradition for CBU.
"It really goes to show that we have an outstanding faculty that strives with every generation of students to give us the information we need to succeed, encourage us, and pray for us along the way," Whang said. "I am thankful for the opportunity to represent our school through this competition and allow the dedication and commitment to excellence for Christ shine through."
Alumnus urges students to make disciples wherever they are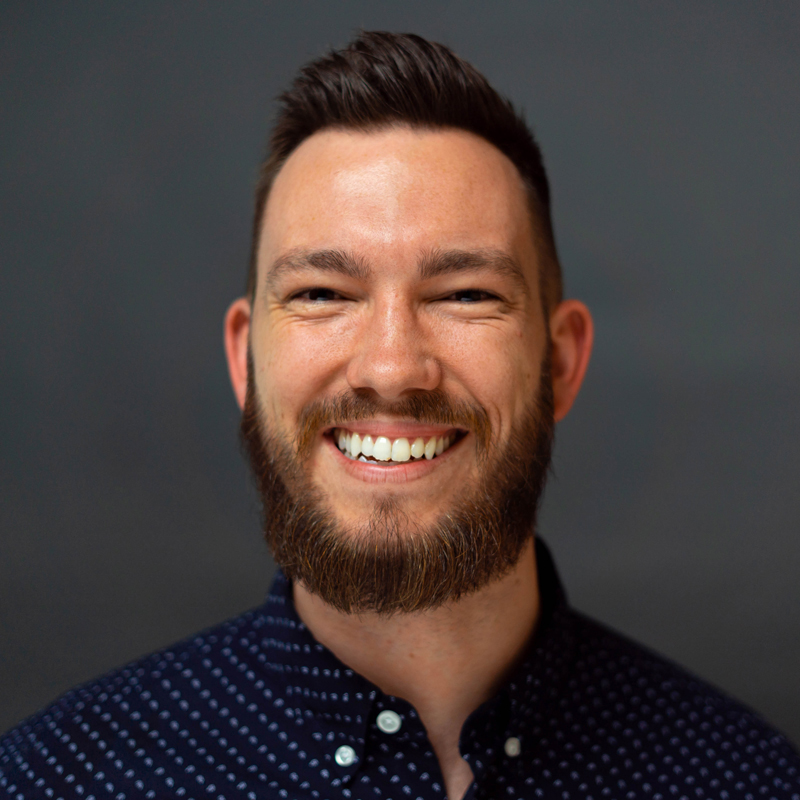 Luke Womack ('11), founder of The GO Fund, encouraged California Baptist University students to use their gifts to follow God's commandment to make disciples of all the nations. Womack spoke at the Culture and Justice Lecture Series virtual event on Oct. 15.
"God told us if we give our lives to Him—our vision and our motivation for His sake—we would find our life," Womack said. "It's a great paradox of the Kingdom of God that by losing our life we would find exactly what we were looking for all along."
The GO Fund is a nonprofit organization that pays off student loans for missionaries. The number one reason people give Womack as to why they cannot go into missions is student debt.
"In [one woman's] application, she had one line that haunted me. She said 'student debt is the only barrier I have right now' and when you hear someone say that is the only barrier, the only way to know if they're telling the truth is to remove that barrier. We did and now she is overseas in the Middle East," Womack said.
What brought Womack to the missions field was his realization that not every person has access to God.
As a child, Womack's father would read a Bible story to him at night and it would bring him comfort. As he got older, he realized that not everyone gets to experience the joy of knowing God.
During his senior year at CBU, Womack led an International Service Project team to India. There he witnessed some people who had no idea that God existed.
"I went into a temple in India and there was this man who was bowing down to an idol, and I realized if no one brings the good news of Jesus Christ to this man, he was going to spend an eternity away from God. I wanted to offer people the same opportunity that I have," Womack said.
"The Bible is a story of God's glory, and He demanded his glory among the nations. The question I had to answer was 'do I want to play a role in his great global story?'" Womack added.
Although God commands that his people make a disciple of all the nations, Womack said he understands that not every person is called to go into the missionary field. He felt called to help his peers go by taking away the barrier of debt.
"Start with God's purpose. Find God's purpose for you. God said to make disciples but let me be clear. I do not think every person is called to be a missionary overseas, or to start a nonprofit," Womack said. "God does not value the missionary who goes overseas or the pastor more than the president of a college or a social worker. It's about using your gifts to make disciples where God has put you. Be innovative with the gifts God has given you, and make disciples right where you are. As long as you live according to God's will, he will show you where to go."
For more information on The GO Fund, visit https://thegofund.com.
The College of Behavioral and Social Sciences hosts the lecture series. Joelle Hood, co-founder of Thriving YOUniversity, will speak at the next lecture on Jan. 28.
Professor explains the importance of voting and being informed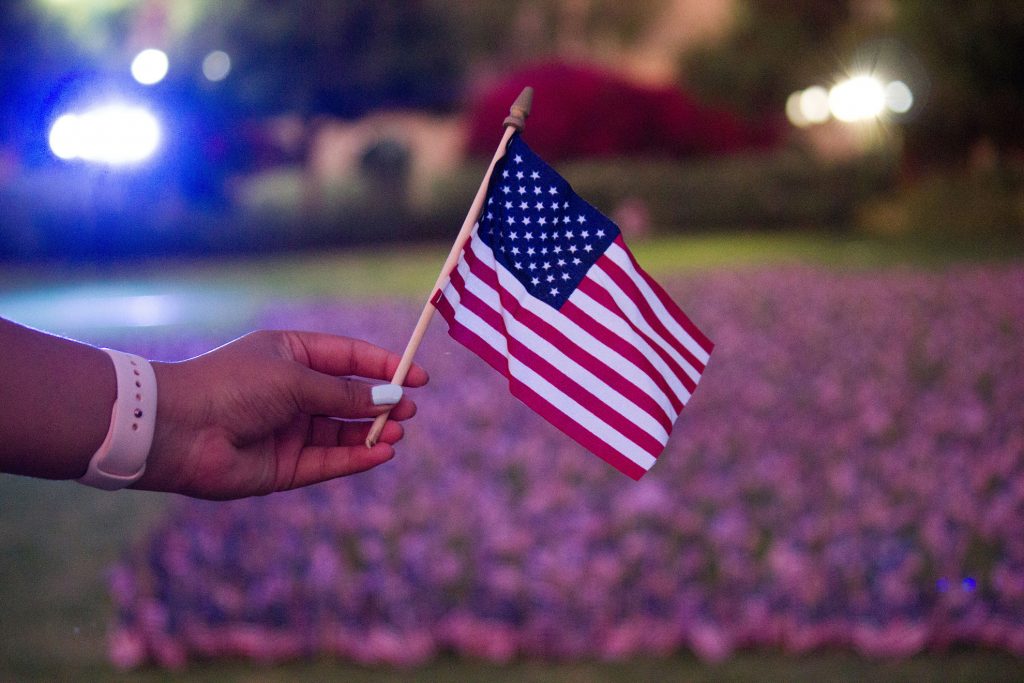 Dr. Chris McHorney, department chair of history and government at California Baptist University, has been interested in politics and history since a teenager.
"Studying politics appealed to me because of the significant impact of the government — positive and negative — on our lives," McHorney said.
McHorney, also a professor of political science, is starting his 15th year at CBU. He teaches classes such as Introduction to International Politics, Methods of Research for Criminal Justice and World Geography.
With the November election approaching, he answered some questions about voting. 
Why is it important to vote?
All Americans should vote as the ability to participate in free and fair elections is one of our most important political rights. By voting we are able to hold politicians and political parties accountable for their words (rhetoric) and deeds (policies). Approximately 2.8 billion people live in countries with governments that are so oppressive that they don't even enjoy the most basic political rights and civil liberties. Without the right to vote in competitive and meaningful elections, they will continue to be governed by oppressive governments that have little to no regard for their well-being.
Some may say their one vote doesn't matter. How do you respond to that?
A voter in California, a state which has over 20 million registered voters, could correctly conclude that one vote wouldn't change the outcome of an election. However, cohorts that are less likely to vote, such as Generation Z, will have less of a voice when the government is making policy. For example, Congress is more likely to fund Social Security than higher education because Baby Boomers are more likely to vote than Generation Zers.
A lot of students get their news from social media. What is a better way?
In order to become an informed voter, students shouldn't rely exclusively on social media for information. In addition to social media, students ought to utilize other sources of information that provide more in-depth coverage of relevant issues, such as NPR and BBC. In addition, students should leave their information silos and try to understand the issues that are important to them from different perspectives (e.g., conservative vs. liberal).
Anything else you would like to add?
When deciding how to vote, we should begin the process by viewing the candidates and issues through the lens of our Christian worldview. As Christians we should never be completely comfortable with the platform of a political party or unconditionally supportive of a politician. Our calling is to be followers of Jesus who rely on the Bible for guidance. Politicians and party platforms will always fall short of that standard.
Despite separation, CBU ensembles still making music
Wyatt Mitchison, a journalism and new media junior, enjoys singing in ensembles at California Baptist University.
However, COVID-19 has upended ensembles in the Shelby and Ferne Collinsworth School of Music. Although they are meeting using Zoom, online ensembles have unique challenges for the participants.
"Due to the issue of latency in doing video conferencing, it is not possible to [perform] together and hear each other, which is a critical component of ensembles," said Dr. Guy Holliday, associate dean of undergraduate studies and director of bands.
For online rehearsals, students perform with a click track or performance track but on mute, Holliday said. To provide assessment, students record themselves, which the ensemble directors then review and give feedback.
Robert Ybarra, a music education senior who plays trombone, has participated in the optional in-person practice. Up to six instrumentalists with a faculty member may practice, with appropriate precautions, in a rehearsal room in the JoAnn Hawkins Music Building.
"I have taken advantage to be able to make music with other musicians and receive feedback to make sure I execute my music perfectly," Ybarra said.
Some of the music the ensembles are learning will be performed live in the future. Other music is for a "performance deliverable"—a virtual video recording. This will involve students recording themselves. Then Keep Making Music, a professional studio production company in Austin, Texas, will assemble all the audio and video files, to make it look like the students are performing together, Holliday said.
"It is a time consuming and costly process, but we wanted to create something to show for our work during the pandemic and keep our student musicians highly engaged in making music," Holliday said.
For Dr. Gene Peterson, director of choral and vocal studies, the online rehearsals cover the same material as usual, such as discussing best practices, studying a portion of the score and calling on individuals to sing specific parts.
"I have to trust that they are understanding what I'm teaching. They will then submit individual recordings and I assess each one," Peterson said. "It's basically individual assessment rather than group assessment."
Peterson said he makes sure to include community time during rehearsals.
"We are being intentional to have time for students to connect with one another and study the texts together from a Christian, faith-based perspective," Peterson said.
Mitchison said the students want to perform well, but it is hard to blend and adjust to singing with a choir when singing alone.
"We still want to inspire people with our music, especially in this challenging time. And our conductor is doing a fantastic job relaying that to us, whether that be through how we should sing or just inspiring us," Mitchison said.
Mitchell Collard, a Master of Music student, plays percussion. In spite of the challenges, he said a benefit is that students learn the realities of recording.
In the professional world, musicians do not get much time to rehearse before recording in the studio, Collard said. In these times, CBU's ensembles are preparing to record music with less time to rehearse than normal, so the learning environments are similar, he said.
"I've gotten to experience this firsthand in a variety of musical settings outside of CBU, so it is nice that even freshmen are getting to learn this so young," Collard said.
Holliday said the directors are making every effort to build community and to ensure students are doing OK during this season of remote instruction.
"We definitely miss seeing them face-to-face and can't wait to be making music in the same space together again," Holliday said.
Coping with anxiety during a pandemic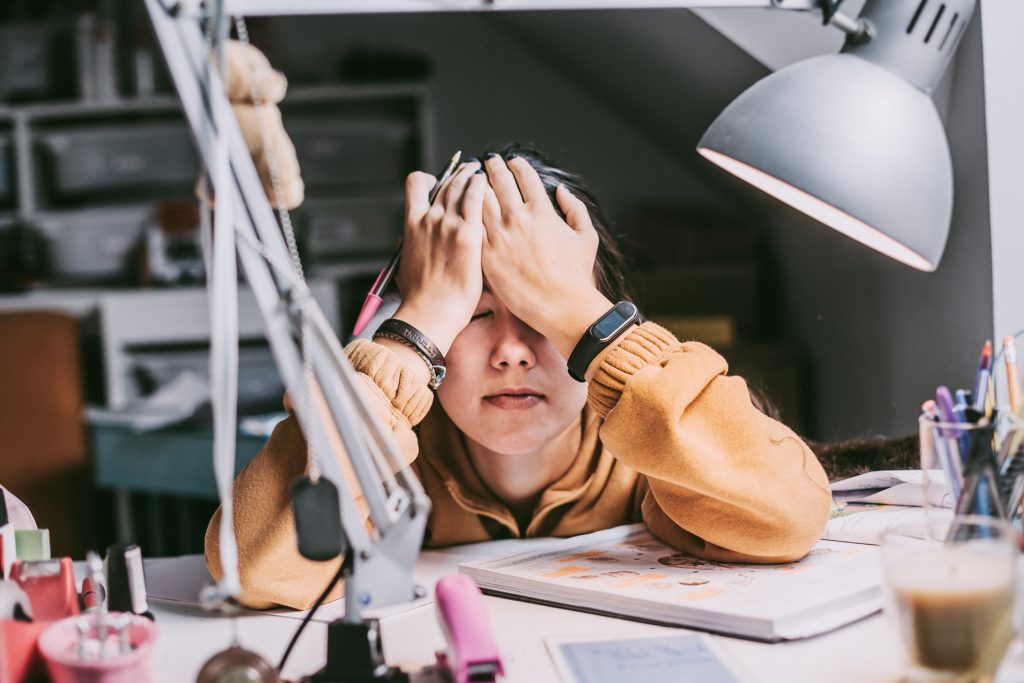 More than six months ago, the coronavirus pandemic changed people's lives. For Dr. Erin Smith, associate professor of psychology at California Baptist University and a self-described control junkie, it was an adjustment.
"I am a planner—really, an over-planner," Smith said. "At first I felt pretty well-prepared to handle [the pandemic]. … Control via planning is a way of saying, ahead of time, that I can bend the world to my will if I just research enough to make it so."
"But in the past six months I've recognized a fairly pernicious cycle of anxiety, resignation, indifference and optimism, rinse and repeat," Smith said. "I have incredibly high standards for myself and my family. It has been really difficult to adjust these expectations to the reality of the moment."
Though she may try, Smith acknowledges she is powerless to grasp control her life and trying to increases anxiety.
"We can see in this moment the truth that God has equipped us with the power to act without giving us the power to control the outcomes. This is a truly difficult tension, especially for someone who repeatedly grasps at control through planning," Smith said.
Early in the semester, Smith wrote a blog to encourage students to more than just survive the current situation.
"We can thrive if we think clearly and intentionally about what God's plan for thriving looks like. That is not dependent on any circumstances," Smith said.
Jeff Biddle, director of the CBU Counseling Center, said he often shares with students that anxiety is not unusual.
"Consider the stresses the average college student goes through: new life adjustment, college expectations, academics, social life, money, time management," Biddle said. "Then add COVID-19, systemic racism, politics, even wildfires, and anxiety can become the new normal."
People need to understand the difference between anxiety and fear, he said.
"Anxiety is a generalized response to an unknown or perceived threat or danger and is usually future-oriented. Fear, on the other hand, is a reaction to an observable, specific threat, a real danger," Biddle said.
For example, contracting COVID-19 is a fear for many people, while constant anxiety about loved ones dying from COVID-19 may be connected to a deeply ingrained fear of being left alone in the world, Biddle said.
Smith advises students to realize not everyone has had the same experience during the pandemic. She encourages students to learn from each other and also to makes personal changes they may want or need to make.
"Use this time to address habits that have always bothered you but you didn't have good reason to address. How can you practice setting yourself up to succeed academically, emotionally, relationally, spiritually?" Smith said.
"Don't be afraid to ask for help from professors, friends and from the Counseling Center. Knowing things intellectually is different than living them," she added.
Biddle encouraged students to seek help when anxiety symptoms last for two weeks or more. Symptoms include excessive worrying, agitated or irritable mood, panic attack symptoms and sleep problems.
"Anxiety is like a check-engine light alerting us to the problems under the hood of our lives. To ignore anxiety is to allow it to get worse. To recognize anxiety and seek help is the best way to diminish it," Biddle said.
Students can contact the CBU Counseling Center (951-689-1120 or calbaptist.edu/counseling) to set up a time to speak with a counselor or learn about other options for improving mental health.
First Year Experience still working to build community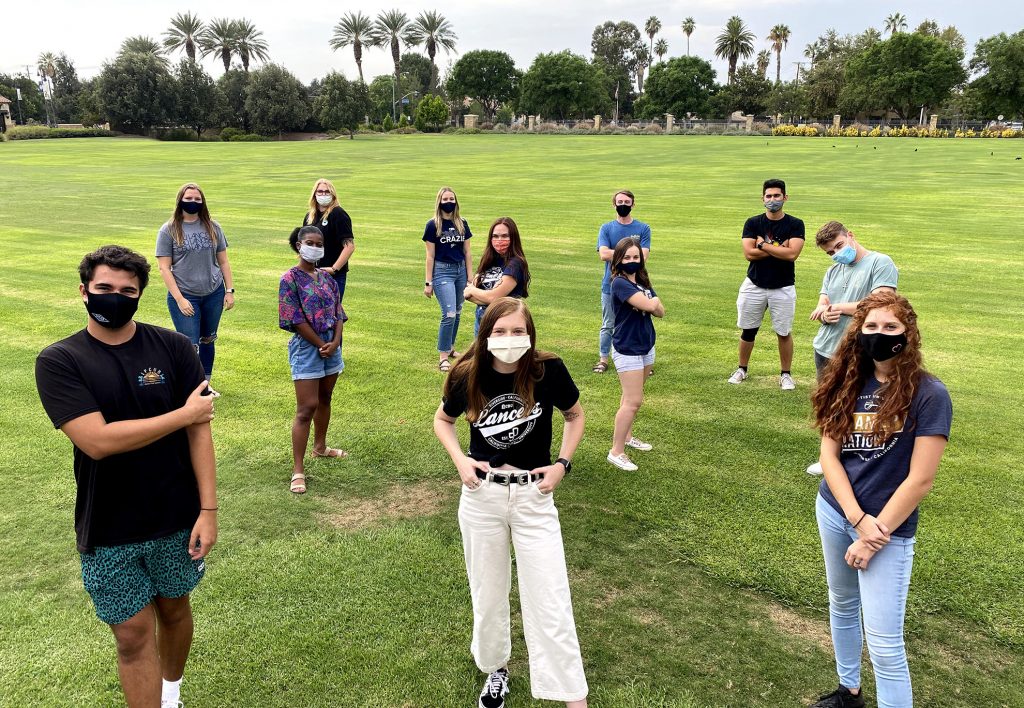 First Year Experience looks different this year.
FYE is a peer-led program intended to welcome freshman students to the university and help them transition to life as a college student. Due to the pandemic, events were canceled and the biweekly meetings were moved online. Leader interns are helping nearly 1,360 first-year students learn how to successfully navigate CBU.
Gavin Andrew, the director of FYE, said the interns are working hard to make sure the students still feel welcomed into the CBU family despite the restrictions.
"One of FYE's main goals is to build connections and community," Andrew said. "Our interns will share their testimonies during the lessons as well as their own experiences being in college. They also share how they have benefited from the resources provided by the university and ways the freshman students can benefit from these resources even while not being on campus."
Christian Semon, a civil engineering junior and FYE leader, said he tries to connect new students with people who have similar interests.
"In my FYE sections, I have told many of them that I am always open to talk and have tried to connect a few of them with other people on campus," Semon said.
For example, he has introduced some students to Frisbee and soccer groups that still meet to play on the Front Lawn.
Semon said that FYE has now added group chats in hopes of friendships forming that students can carry onto the main campus once the university has returned to normal.
Lauren Brooks, a journalism freshman, said she likes how the program allows students to be leaders.
"Being student-led adds a level of personal communication, knowing these people have been through and are going through what we are," Brooks said. "Right now, as far as communicating with each other, we are dropping our Instagrams into the group chat and hoping connections form that way."
Brooks said although the pandemic has made everyone nervous, she feels the university and FYE are handling the pandemic well.
"CBU is a really good school and they are handling the pandemic well and professionally," Brooks said. "Overall it's been a very interesting first year. Especially with living on campus and learning all the protocols. Even though this is not a traditional year, it's still a good year."
CBU celebrates Hispanic Heritage Month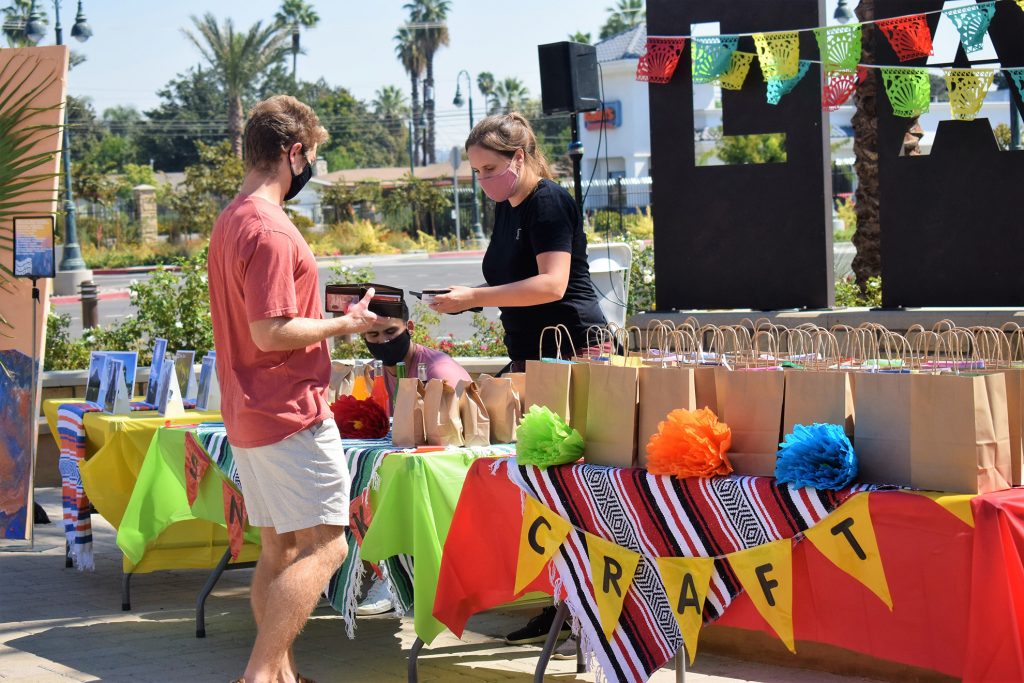 A mix of Latin music blasted from the speakers in Lancer Plaza as students at California Baptist University waited for their grab bag at Community Life's Hispanic Heritage Month celebration on Oct. 1.
Taylor Altizer, assistant director of campus activities, said Comm Life hoped to instill the spirit of the event even when modified because of COVID-19.
"We're trying to keep things as normal as possible but still staying within the restrictions of the current climate," Altizer said.
The outdoor event included a snack pack filled with pre-packaged Hispanic treats such as various Mexican candy and a take-home craft bag with materials needed to make Mexican paper flowers.
Altizer said it is important to celebrate this event since a large portion of the CBU population comes from Hispanic descent.
"It's educating our campus about the culture and also celebrating them and where they come from and the contribution those cultures have made to the United States," Altizer said. "A lot of things we have and do can be attributed to Hispanic heritage so it's important we acknowledge that."
Madison Rose, a nursing junior, said she liked that the campus was able to have the event given COVID-19.
"It was really cool we can still have this event, so students can come out and interact with it in a casual way," Rose said. "We want to make sure all students feel they belong here, and these kinds of events can help us get closer to our friends who are different from us."
Sarah Peters, a nursing junior, said it's important to recognize other cultures.
"We all come from different places, heritages and histories, and so it's really important to celebrate that and remember it and respect it," Peters said.
For students interested in celebrating Hispanic heritage, Altizer also recommends they join the Spanish Club, which will be holding virtual events this semester.
Family Updates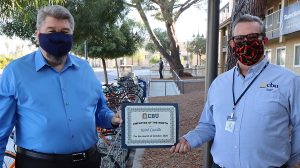 Keith Castillo, director of instructional technology, was named employee of the month for October. His nomination included the following statements: "Keith has gone above and beyond his duties in the last several months. The pivot to remote instruction during the COVID pandemic would not have been possible without his expertise and hard work. He created tutorials, conducted online training, met with faculty and staff one-on-one and served countless office hours to support this transition. All of that is in addition to his regular duties and the support he gives faculty who experience technology issues or just want some ideas to improve their course."
Dr. Sandra Romo, associate professor of communication, and Dr. Shannon Leinen, adjunct professor of communication, both for Online and Professional Studies, published an article in the Journal of Liberal Arts and Humanities (Vol. 1, No. 9). The title is Constructing Online Collaboratories: Approaches to Building Community Among Online Faculty.
Dr. Katherine Pang, adjunct professor of psychology for Online and Professional Studies, published a book, Pauline Perspectives on Living Christ: An Application Bible Study Based on Gleanings from the Pauline Epistles (September 2020). She also published two textbooks, Academic Success and Executive Function/Metacognitive Skills and Introduction to Psychology (both by Cognella Academic Publishing, 2020).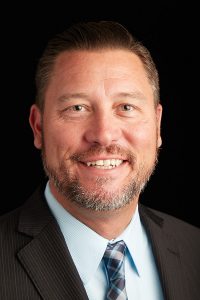 Philip Breitenbucher, assistant professor of social work, presented two sessions at the Louisiana Association of Substance Abuse Counselors and Trainers conference on Sept. 22. They were titled Treating Pregnant Women with Opioid Use Disorders and Early Identification of Families Affected by Substance Use Disorders in the Child Welfare System.
Dr. Kendra Flores-Carter, assistant professor of social work, presented at a workshop for Grossmont College on Oct. 6. Her presentation was titled Raising Anti-Racist Humans: Dismantling Colorism and Racism.
Brian Bovee, assistant professor of computer information technology, and Thomas Jernejcic, associate professor of computer information technology, both for Online and Professional Studies, published an article in the International Journal of Issues in Information Systems (Volume 21, Issue 3). It was titled A Gamification Technique to Increase Engagement in Asynchronous Online Discussions. They also presented the paper at the virtual conference for the International Association for Computer Information Systems on Oct. 8.
Nidia Torres, assistant professor of nursing, has received a $100,000 grant from the California Department of Health Care Services. The grant will be used to initiate a Medication for Addiction Treatment project at Eisenhower Health Emergency Department in Rancho Mirage, CA. The funds will allow for an increase in the number of health care providers who have expanded capability assisting opioid-dependent patients in the ED.
Philip Breitenbucher, assistant professor of social work, and Dr. Kendra Flores-Carter, assistant professor of social work, presented a workshop for San Bernardino County 34th Annual Children's Network on Sept. 17. It was titled Complexities related to Substance Abuse and Maternal Mental Health.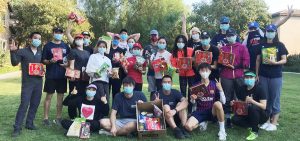 The Global Initiatives office helped Chinese athlete-students in the Master of Science in Kinesiology program celebrate the Chinese Mid-Autumn Festival on Oct. 1. Dr. Larry Linamen, vice president for Global Initiatives, and CiCi Yuan, coordinator of international programs, joined in the event, which introduced some U.S. games to let students experience American culture. The necessary COVID-19 precautions were taken during the event.
Dr. Daniel Prather, professor of aviation science, had a research project published by the Airport Cooperative Research Program of the Transportation Research Board. It was titled ACRP Synthesis 112: Airport Operations Training at Small Airports.
Rachael Solis, coordinator of alumni events and affinity groups, and her husband, Cesar ('15), welcomed a son on July 28. Jonathan Ezra Solis weighed 8 pounds, 15 ounces and measured 21 inches. He joins brothers Obadiah James (5) and Benjamin Paul (3).
Hector Gabriel Jimenez, assistant professor of music, and his wife, Jessica, welcome a daughter on Sept. 11. Glory Birungi Jimenez weighed 7 pounds and measured 19.5 inches. She joins sisters Sarai, 4, Eden, 4, and Joelle, 2.
Personnel Updates